Medispa Treatment
Rejuvination
If your skin is looking dead and dull and lacks the shine and luster that your skin well deserves, our clinic offers various treatment options to refresh and pamper your skin.
Treatment options: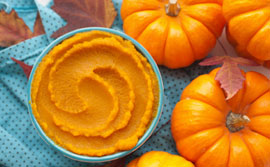 It is a facial which includes high concentration of antioxidants like Vit A, Vit C, Beta-Carotene all derived from pumpkin fruit. It helps in reversing the damaging effect of the sun, pollution and stress, giving an instant cell renewal effect.

It deep cleans, nourishes and repairs the skin to reveal a more refreshed and glowing skin. It is ideal for dull dehydrated skin.
No. Of sessions: Single Sessions (Effect lasting from 4 – 8 months.)

Duration: 20 – 30 mins.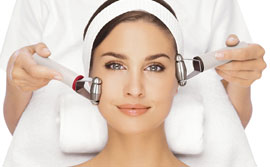 The skin is gently but deep exfoliated with the help of microdermabrasion (skin polishing).

De-clogging of pores, a soothing and relaxing massage and a brightening mask follows it.

It reveals a smoother and brighter skin. It is ideal for dull and rough textured skin.
Duration of the session: 45 – 60 minutes.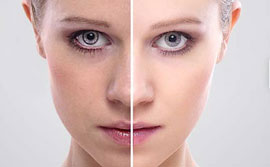 After gently exfoliating the skin with the microdermabrador, various epidermal growth factor, antioxidants and high concentration of Vitamin C is infused in the skin with a special technology called the 'Poration' (also called as needleless Mesotherapy). Post this further brightening benefit is given to the skin with the help of special whitening peels. It is ideal for dull, tanned, uneven skin.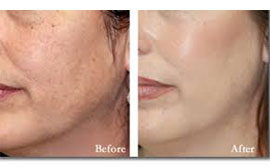 Various superficial peels either as stand alone or in combination are used in our clinic for instant rejuvenation. Superficial peels are derived from various fruits (fruit peel), milk, almond and various other substances present in nature.

We offer the famous 'party peels', which gives you instant shine without any downtime.

Superficial peels are ideal for mildly damaged and tanned skin to reveal instant radiance.