perfect curve
INCH LOSS
If you have a healthy lifestyle but still cannot get rid of those small fat pockets then we have two options for you, which can be done as monotherapy or also can be combined to better the results.
Treatment options: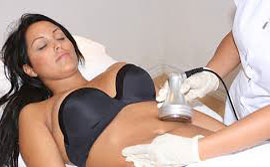 This technology uses the benefits of ultrasound, which helps in breaking down those stubborn fat pockets and pushing them out of the body through the kidney. This is followed by Radiofrequency energy, which helps in skin tightening overlying it.
No. Of sessions: 8 – 10 sessions

Duration per session: 1 hour

Interval between 2 sessions: 7 – 10 days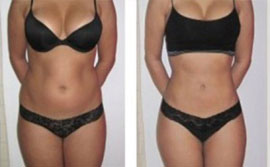 This involves the use of a cocktail of medications, which are injected in the layer of fat and cellulite. It encourages the release of the fat from the cells, which get transported out of the body through the lymphatic drainage.

It helps with the inch loss and reduction of the 'orange skin' appearance (cellulite).
No. Of sessions: 4 – 5 sessions

Duration per session: 30 – 40 mins.

Interval between 2 sessions: once a month