Pigmentation
Pigmentation is term used for all types of skin disorder where the skin pigment is increased either in a localized or a diffuse pattern. The common pigmentary disorders seen are freckles, lentigines, melasma, PDL's (pigmentary demarcatory lines) and PIH (post inflammatory hyperpigmentation)
The various treatment options for Pigmentary Disorders: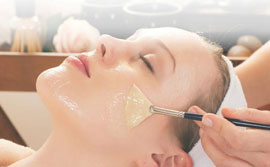 The 2 most effective whitening peels consists of yellow peel and TCA peels.

They have the benefits of working as medium depth peel and thus can target effectively both the upper and lower layers of the skin improving epidermal and dermal pigmentation.

No. Of sessions: 4 – 6 sessions

Duration per session: 30 minutes

Interval between 2 sessions: 15 – 20 days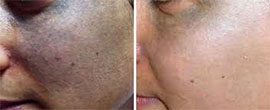 The long pulse NdYag QSwitch laser with its collimated mode and fractional mode penetrates deep in the skin. It breaks down the melanosomes, which are the cells that harbors the excess pigment (melanin). It helps in evening out the skin tone and brightening it too. This laser is very effective for all kinds of pigmentation. The USP of the whitening laser is its fast results with zilch downtime.

No. Of sessions: 4 – 6

Duration per session: 20 – 30 mins.

Interval between 2 sessions: 15 – 20 days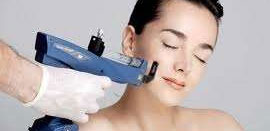 This treatment is used to infuse various lightening agents with the help of a mesogun. Gives instant lightening and brightening effect. Very effective for dull, tanned skin and superficial pigmentation.

No. Of sessions: 4 – 6

Duration: 30 – 45 mins.

Interval between 2 sessions: 7 – 10 days.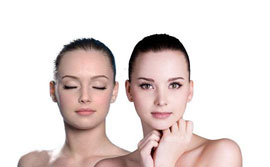 Glutathione is a naturally occurring antioxidant present in every cell of the body. It is the master of all other antioxidants of the body. Glutathione plays an important role in antioxidant defense, metabolism and regulation.

It has a general whitening effect on the entire body by inactivating the enzyme 'tyrosinase', which is needed in melanin (pigment) production and helps in connecting the darker pigment to lighter pigment.

Compared to oral Glutathione the bioavailability of IV (intra venous) administered drug is very high since it enters directly into the systemic circulation which gives a better and faster whitening effect on the skin.

It is Ideal for those who have tanned and wheitish complexion.
No. Of sessions: 6 – 10 sessions

Duration per session: 30 mins.

Interval between 2 sessions: once a week